Using the Share Link Design Setting
Share Link Design can be found under Settings in your Dashboard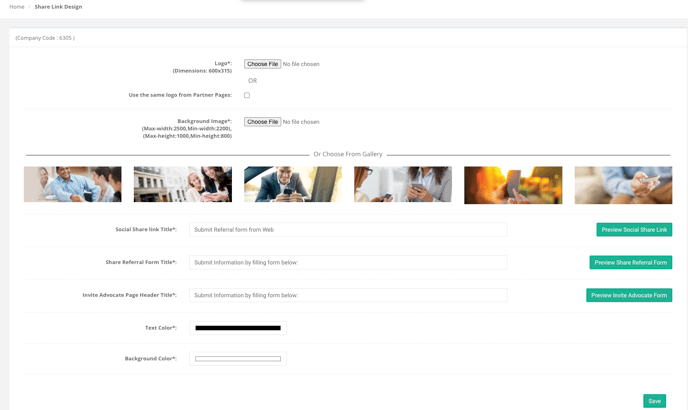 Figure 98: Share Link Design Page
From the above page, you can dynamically change the Social Share Link Title, Share Referral Form Title, and the Invite Advocate Page Header Title.
Click on Save to successfully update Share Link Design Content.
Using the Share Option in your App
In your Mobile App, your Advocate can use the "Share" option via Facebook, Twitter, Email, WhatsApp, and SMS.
See below: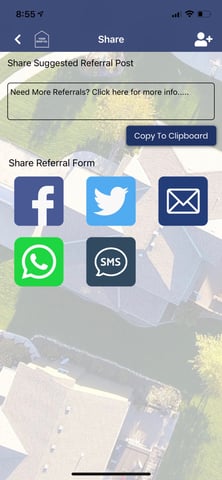 Updating the Share Tab Features in your App
In your Dashboard you can customize your "Suggested Referral Post" and your visible Share Options by going to the "Sharing" option under "Settings."

See Image Below: