Payment Options
Administrator can update their Payment Options here
Following screen appears after clicking on Payment Options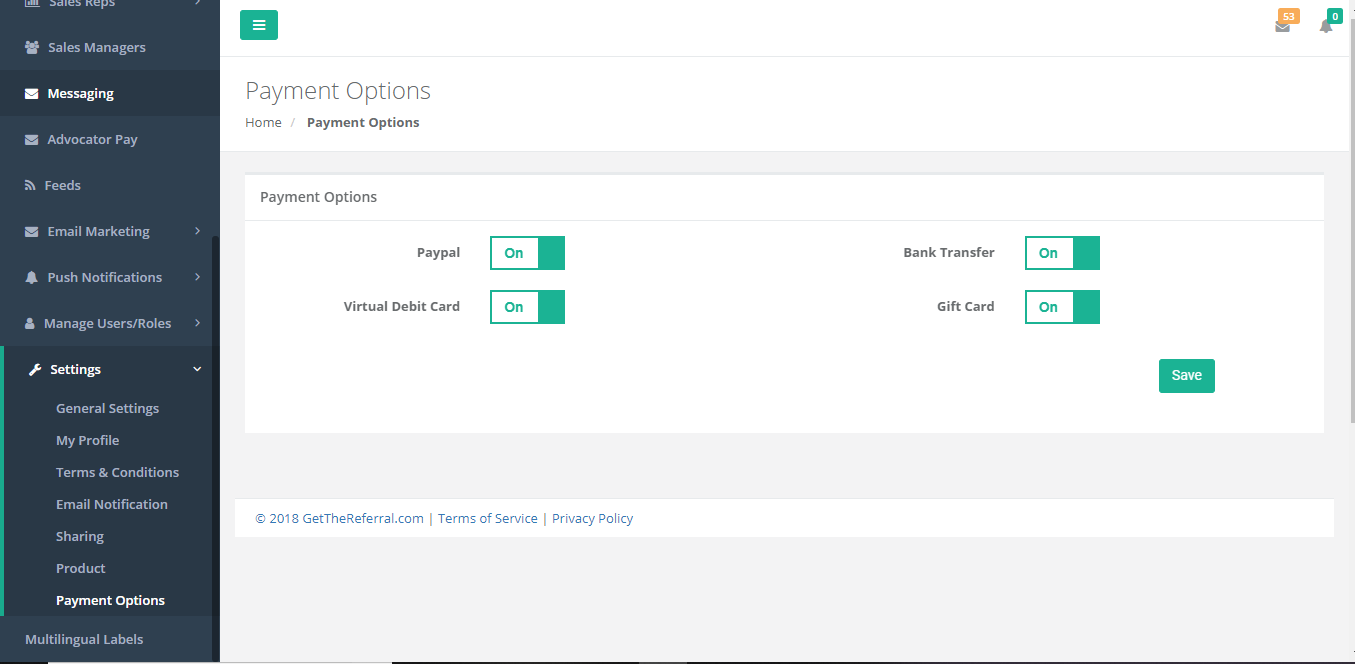 Figure 95: Payment Options
You can set Payment Options, for Advocator from here. You can turn on/off payment options by clicking "ON/OFF" toggle button
Click on Save to successfully update the Payment Options.
Payment Options on Advocator App:
When Advocate logs in to Advocator App and goes to Advocator Wallet >> (click on) Fund Transfer, only the payment options set "ON" by company admin will be displayed as an available mode of payment on Fund Transfer screen. By default for all companies, all four options will be active.