How to Share Documents to the App
You are able to share documents with your Advocates. You can either upload a document for all Advocates or share with one Advocate.
You may want to share a document with an individual advocate such as a contract or warranty.
How to share a document with an individual Advocate
1) Log in to the Dashboard
2) Go to Advocate --> Active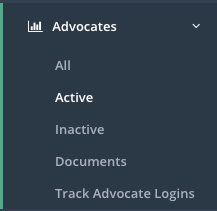 3) Search for the Advocate you would like to share a document with

4) Click on the Advocates name and you will be brought into their account, click on the "Documents" tab --> Upload Documents

5) Here you will be able to upload the document and the thumbnail you would like to display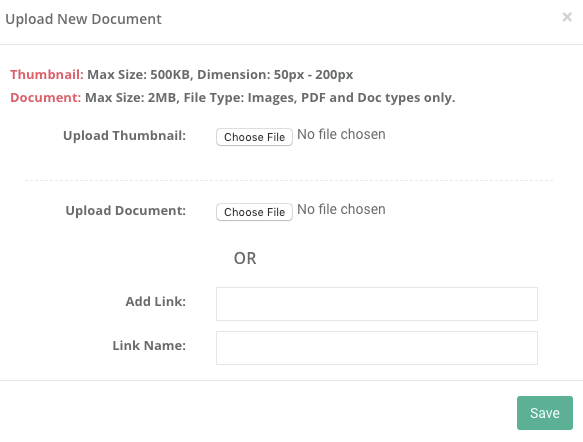 Upload documents for all Advocates
1) Go to Advocates --> Documents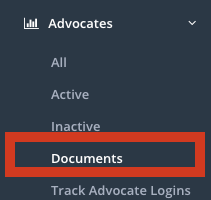 2) Click on upload "Documents for All"