This article will discuss how to invite advocates directly from your Admin Dashboard. You can either invite 1 Advocate or upload an excel sheet.
To invite an individual:
1) Login to your GTR Admin Dashboard
2) Go to Advocates --> Active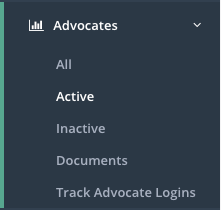 3) Located towards the top, you will see "Invite Advocate."

4) Fill in the person's information that you would like to invite.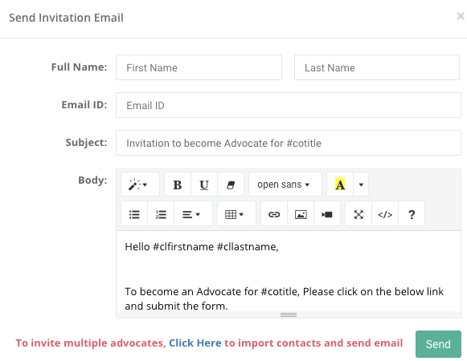 To invite multiple Advocates
1) If you would like to invite more than one at a time, click on the link to invite multiple advocates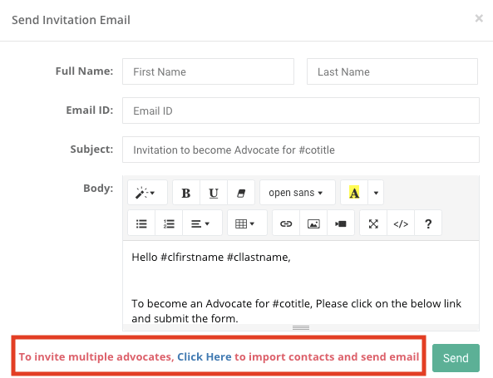 2) This will take you to the contacts screen, and from there you can upload a CSV file

*Make sure you download the sample file to ensure you have the right format
Once you send the invite email, the advocate will be brought to the signup page to create an account and you will be notified of the new Advocate. If you need additional help or would like to strategize on how to get more Advocates, please email us at Support@getthereferral.com or use the Chat feature in the bottom right corner